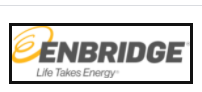 Husky Energy
Posting End Date:  JULY 05, 2021
Posting will expire at 11:59 pm local time.
On January 1, 2021, Husky and Cenovus combined to form a resilient integrated energy leader. Husky is now part of the Cenovus group of companies.
One of Husky's advantages is that we are an integrated oil and gas company. From exploration to development, production, refining and marketing, we've got it all! Combine this with a range of learning and development tools and an inclusive work environment, and you are well-positioned for a successful career at Husky.
We have training, mentoring and career development programs and resources to help you develop both personally and professionally – as an employee or a leader. We offer many internal leadership and business skills courses along with tuition reimbursement programs for qualified employees. Every year, a significant number of our employees are able to take on new roles within the company thanks to our strong focus on hands-on learning and development.
Job Summary
The Instrument Analyzer Technician is responsible for maintaining, troubleshooting, and installing analyzers and analyzer systems. The position works closely with the Refinery Process Analyzer Engineer to troubleshoot problems that require technical expertise and experience. The main focus will be on daily maintenance of process analyzers and continuous emission monitoring systems (CEMS) This position is responsible for call-outs for analyzer maintenance on an overtime basis.
Core Responsibilities
Make daily rounds and maintain process analyzers at optimum performance; calibrate process analyzers and troubleshoot problems.

Communicate and cooperate with all operating departments and unit superintendents to safely maintain analyzers without interrupting operations.

Seek technical assistance, when necessary, both within the refinery and from the analyzer technical support team.

Maintain sample systems at optimum performance, troubleshooting and resolving sample system problems.

Perform daily preventative maintenance and calibration drift assessments on CEMS.

Maintain accurate logbooks and record all CEMS maintenance activities to maintain EPA compliance and Husky's permit to operate.

Communicate and cooperate with the environmental group and Analyzer Engineer to troubleshoot and resolve CEMS problems.
Experience
Minimum of 2 years' experience as an Instrument Analyzer Technician in a refinery or petrochemical operations.

Proficient in MS Office Applications (Excel, Word and Outlook)

Experience in SAP or other business enterprise software

Experience with gas chromatography, tunable diode lasers, infrared and UV spectroscopy, water quality analysis, opacity, combustion gases and O2 analysis

Knowledge of basic physics, chemistry, math, electronics, and computer programming necessary for performance of job functions

Read and interpret Schematic Drawings, Wiring and Interconnect Diagrams, Loop Drawings, P&ID's, Process Flow Diagrams, Logic Diagrams and ISA symbols.

Ability to work independently and with minimal direction from direct supervision

Ability to work with and support other Instrument Analyzer Technicians as part of the analyzer team

Experience with ABB, Applied Automation, and Yokogawa analyzers
Education & Professional Designation
High School diploma or GED is required

Associate's Degree or equivalent is an asset

ISA certification as an instrument technician is an asset
Working Conditions
On-call

Walking

Keyboarding

Driving

Sedentary/Sitting

Climbing

Travel

Bending/Crouching

Kneeling/Crawling

Manual tools

Power tools

Office equipment

PPE incl. Harness

Respirator

Noise

Extreme heat/cold

Heights

Uneven surfaces

Outdoors

Chemicals

Moving equipment

Night time

Confined spaces

Toxic gases

Rotating equipment

Wet or damp

Sedentary 0-10 pounds

Light 11-20 pounds

Medium 21-50 pounds

Lifting

Carrying

Pushing/pulling

Standing
Safety Sensitive
Safety Sensitive: Yes

As this position has been identified as safety sensitive, employment of a final candidate selected for this position will be conditional upon successful completion of required pre-employment medical and alcohol/drug assessments.




 
Organizational Competencies
Drives for Results

Forward Thinking

Change Agility

Develops Potential

Communicates Effectively

Works Collaboratively
Please note that pre-employment background checks are pre-conditions to Husky employment offers and must be completed successfully before you are confirmed to start with Husky.
Husky Energy is an affirmative action employer and we are committed to providing equal employment opportunities to qualified applicants without regard to age, disability, genetic information, gender, gender identity, sexual orientation, race, color, religion, veteran status, or other personal or physical characteristics protected by law.
Husky Energy is an integrated Canadian energy company headquartered in Calgary, Alberta.  The Company operates Upstream and Downstream business segments, with operations in Canada, the United States, China and Indonesia. 
Husky's balanced growth strategy focuses on consistent execution, disciplined financial management and safe and reliable operations.