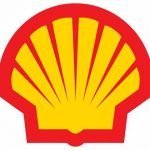 Shell
Where you fit in
The Data Analytics Team globally delivers Lab of the Future digital data solutions to PTX in partnership with IT and PTX/D.  These solutions are delivered through cross-functional global teams to support and enable the D1-D4 technology funnel across the technology hubs (Amsterdam, Bangalore, Houston, Ghent, and Leuna).  As a Data Analytics Specialist, you are contributing to the development of digital data solutions to support the PTX Technology community throughout the D1-D4 technology funnel.
As a Data Analytics Specialist in the Data Analytics Team, you will play a key role in implementing projects to grow the Digitalization Data footprint globally for the R&D Technical and Experimentalist communities in PTX.  This role is intended to bring efficiency and effectiveness of Technology delivery through Digitalization platform enhancements which can be leveraged across the technology transfer landscape from invention to deployment.  This capability will enable staff to turn data into knowledge, improving technology delivery.  Digitalization improvements will be all encompassing to include invention, development, and operational activities.
What's the role…
This role has the following accountabilities:
Drive the technical delivery of Lab of the Future digital data solutions as part of a cross-functional, global project team
Work closely with the research and experimentation communities to understand requirements to shape, drive and support digital data projects.  
Build strong cross-collaboration and develop natural teams between researchers, experimentalists, IT, Computational Science and Digital Innovation, and Digital Vendors for co-creation and co-development of digital data ideas.
Skills and Requirements:
Degree in Chemical Engineering or Chemistry, with 5 years of industry experience in technology development projects and/or supporting projects and activities in chemicals, refining or related industry. 
Strong delivery mindset with close attention to detail for data analysis, calculation review, and data design.
Strong technical capability to understand technologies and translate requirements to IT.
Familiarity with experimentation data workflow and operations.
Knowledge of agile and digital methodologies.
Excellent interpersonal & networking skills to manage numerous stakeholders globally and work effectively across organizational boundaries
Team Player with ability to work effectively in a cross-functional project team.
Technical depth in given field with a natural tendency to explore new possibilities and apply skills to solve unique problems
Learning mindset, natural curiosity, and passion for continuous improvement.
Good understanding of technology transfer and technical service require translating to effective delivery and enterprise business value.
COMPANY DESCRIPTION
An innovative place to work
There's never been a more exciting time to work at Shell. Everyone here is helping solve one of the biggest challenges facing the world today: bringing the benefits of energy to everyone on the planet, whilst managing the risks of climate change.
Join us and you'll add your talent and imagination to a business with the power to shape the future – whether by investing in renewables, exploring new ways to store energy or developing technology that helps the world to use energy more efficiently.
An inclusive place to work
To power progress together, we need to attract and develop the brightest minds and make sure every voice is heard. Here are just some of the ways we're nurturing an inclusive environment – one where you can express your ideas, extend your skills and reach your potential…
We're creating a space where people with disabilities can excel through transparent recruitment process, workplace adjustments and ongoing support in their roles. Feel free to let us know about your circumstances when you apply, and we'll take it from there.
We're closing the gender gap – whether that's through action on equal pay or by enabling more women to reach senior roles in engineering and technology.
We're striving to be a pioneer of an inclusive and diverse workplace, promoting equality for employees regardless of sexual orientation or gender identity.
We consider ourselves a flexible employer and want to support you finding the right balance. We encourage you to discuss this with us in your application.
A rewarding place to work
Combine our creative, collaborative environment and global operations with an impressive range of benefits and joining Shell becomes an inspired career choice.
We're huge advocates for career development. We'll encourage you to try new roles and experience new settings. By pushing people to reach their potential, we frequently help them find skills they never knew they had, or make career moves they never thought possible.