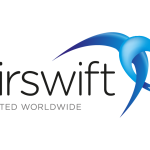 Essential Duties and Responsibilities
This list of duties and responsibilities is not all-inclusive and may be expanded to include other duties and responsibilities as management may deem necessary from time to time.
• Organize meetings and project activities among team members, maintain accurate project documentation.
• Participate in team meetings, ask questions, and provide insight and recommendations regarding the final distribution details.
• Meet with Project Leader weekly to review current workload, project timelines, team member tasks and other necessary items.
• Facilitate effective communication between all team members, Project Leader & Offshore Teams
• Prepare draft requests to review by Project Leader and SME's.
• Provide detailed post-production distribution reports which include tracking information and proof of BOM Creation to all shareholders.
• Bill of Creation and management oversight to level of details required.
Required Skills/Abilities
To perform this job successfully, an individual must be able to perform each essential duty satisfactorily. The requirements listed below are representative of the knowledge, skill, and/or ability required. Reasonable accommodations may be made to enable individuals with disabilities to perform the essential functions.
• Present information in an effective manner in small groups to vendors, clients, and other associates.
• Think logically, evaluate information, and make sound decisions.
• Communicate effectively, both written and verbal, to convey ideas, problems, and solutions in a clear and persuasive manner.
• Ability to read P&IDs, equipment breakdowns, OEM manuals.
• Ability to adapt to changing circumstances and problem solve when needed.
• Manage tasks, deadlines and responsibilities while maintaining a high level of attention to detail.
• Effectively utilize Microsoft Excel for data analysis, reporting and other essential tasks.
• Proven ability to collaborate effectively with others, delegate tasks and provide guidance in a team setting.
• Strong SAP MM/PM/Logistics Experience (S/4 HANA a plus)
• MRP (material requirement planning) required.
• Soft skills – MS OFFICE, TEAMS, Excel
• Knowledge base of Oil and Gas Production equipment required.
• Materials Management
• Bill of Material Management and creation
• Interpersonal skills
• 5+ yrs. of Supply Chain, operations, or sourcing experience
• Understand Functional Location to Equipment relationships.
• Navigate Equipment Master and Inventory Masters
9/80 schedule to follow Oxy holiday schedule.
Office based w/remote aspect