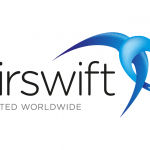 Airswift
Job description
Our major client in Oil & Gas industry, is seeking a Mechanical Technician to work within their facilities located in Carlsbad, NM for a one year assignment.
Job Responsibilities:
Estimates workload to establish completion dates.
 Assists mechanical engineers in the planning and testing of mechanical components, equipment, and machinery, such as engines, instruments, controls, robots, machines, etc.
Helps prepare proposals and cost estimates. Actively participate in the use of all on the job safety tools
Review job packs
Identify any safety issues associated with job end ensure removal/mitigation prior to working
Execute work as planned
Record technical history as required by workgroup. (Global Reliability Tool (GRT), data sheet, etc.) –
Provide feedback on job pack improvements to Execution FLS
 Request permits and notify Supervisor if permit cannot be issued within 30 minutes of requested time
Required Skills
15-20+ years of closely related field experience
 Strong communication skills; ability to clearly and concisely describe conditions in the field and recommend remediation steps –
Team Player; exhibits effective teamwork when working with persons over whom the person may have no direct authority and willingness to assist others
Ability to adapt to tight deadlines, heavy workloads, and frequent changes in priorities
Proficient in Microsoft Office suite of software programs
Scope of work:
Perform Plant Maintenance work, on reciprocating compressors, multi-stage centrifugal pumps, mechanical seal replacement, rebuild diaphragm pumps, piping, vessels, perform preventative & corrective maintenance on all plant equipment.
Use CMMS electronic maintenance program for closing work orders, electronic permit system.
 Mechanics onsite are provided required tools and equipment to perform the required plant tasks.
Candidate should be familiar with various compressors, pumps, and plant equipment typically utilized in the industry to process oil, gas & condensate.