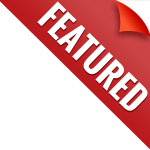 Safety Engineer / HSE Design Engineer – Oil and Gas
An exciting opportunity for an experienced Safety Engineer / HSE Design Engineer to join a leading international EPC Contractor in the Oil and Gas industry. A residential/staff position with full relocation package and expat benefits working on a full field development project close to Abu Dhabi.
Key responsibilities:
The successful candidate will be responsible for the supervision and management of EPC contractors and subcontractors, on behalf of the owner to ensure compliance with Company and project-specific HSE requirements. Supervising Contractor and Subcontractor HSE staff to ensure compliance with all related requirements of the contract. Prepare, review, and approve HSE plans and procedures, and monitor implementation of such.
Key skills / attributes:
* B.S. or equivalent Engineering degree.
* Ten years relevant experience in the oil and gas industry including upstream offshore experience.
* Three years experience from a PM Consultant`s organisation in a similar position.
* Greenfield experience.
* Previous major Middle East project experience from concept through to completion.
* Must be fully conversantinn formal HSE assessment methodologies including Quantitative Risk Assessment.
* Must have significant experience in the coordination, contribution and close-out of HSE studies including HAZIDs, HAZOPs, SIL assessments, dropped object studies, noise studies and health risk assessments.
* Possess a good understanding of the ALARP principle and experience in the demonstration of ALARP is required.
* Relevant detailed design experience including the design and specification of life saving and firefighting equipment and systems is required to demonstrate a good understanding of international standards and recommended practices applicable to all safety critical elements.
* Experience in the implementation of independent verification schemes based on
performance standards of safety critical element
English – Very Good
Arabic – Fluent / Excellent
Own a Car
Any
Have Driving License
Any
Job Skills
* B.S. or equivalent Engineering degree.
* Ten years relevant experience in the oil and gas industry including upstream offshore experience.
* Three years experience from a PM Consultant`s organisation in a similar position.
* Greenfield experience.
* Previous major Middle East project experience from concept through to completion.
* Must be fully conversant in formal HSE assessment methodologies including Quantitative Risk Assessment.
* Must have significant experience in the coordination, contribution and close-out of HSE studies including HAZIDs, HAZOPs, SIL assessments, dropped object studies, noise studies and health risk assessments.
* Possess a good understanding of the ALARP principle and experience in the demonstration of ALARP is required.
* Relevant detailed design experience including the design and specification of life saving and firefighting equipment and systems is required to demonstrate a good understanding of international standards and recommended practices applicable to all safety critical elements.
* Experience in the implementation of independent verification schemes based on
performance standards of safety critical elements is highly desirable.
* Good coordination and communication skills and a good command of the English language.
About The Company
Fircroft is one of the world's leading providers of solutions to specialist technical industries. The company was founded in 1970 to provide services to companies in the Oil & Gas sector.
We currently deliver professional services contracts on a preferred or sole supply basis with some of the world's largest energy companies.