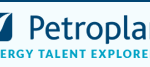 Senior Electrical Engineer
Permanent
Leer, Aberdeen, Oslo or Zoetermeer
We are looking for a Senior Electrical Engineer to join our Cables Department in Leer, Germany on a staff basis. We are also open to applications for our Aberdeen (UK), Oslo (Norway) and Zoetermeer (The Netherlands) offices.
What you will be doing
Undertakes responsibility for production of deliverables, which may include engineering support to the Drawing Office, design calculations, specifications, procedures, analyses, progress reports, bid evaluations, study reports and various 3rd-party submissions.
Signs and issues technical documentation as originator or checker, accepting personal responsibility for its content.
May agree and monitor performance requirements with direct reports. Where necessary provide day to day guidance.
Ensures all relevant safety standards and legal requirements are met.
Represents the Company in meetings/correspondence with Clients, Subcontractors, 3rd Parties etc.
Support the Principal Engineer and Project Engineering Manager in performing and coordinating engineering for effective project delivery.
Ensure full traceability of the technical development of the assigned scope throughout the life of the project.
Provide technical support to local tendering teams.
Agree and monitor performance standards with direct reports.
Understand Supply Chain Management (SCM) processes and key SCM commodity strategies.
Actively engage in the project risk assessment and mitigation processes.
Undertake, and check others', analysis, design and engineering activities associated with works.
Design and detailing in accordance with acknowledged industry Codes, Standards and Design Guides; Client Specifications and Scopes of Work.
Qualifications/Experience Required
Sound communication skills, oral, written and
Ability to prioritise own and others' workload, manage time and change control accordingly
Ability to control interfaces within a project structure, including other disciplines, drawing office, document control, project management, client etc
Demonstrable ability to work within time/budget constraints
Have genuine spirit of team playing.
Commitment to Continuing Professional Development
Ability to guide and Mentor graduates and junior engineers.
Demonstrable experience in high voltage cables and termination accessories.
Experience in cables FAT and SAT.
Be acquainted with cable monitoring systems.
At times, there may be specific qualifications we're looking for, but we also recognise the power of transferrable skills, so if you feel you have some of the relevant skills and experience, we're looking for, we want to hear from you.
About Petroplan
Petroplan is the trusted, specialist global Talent Solutions partner of choice for employers and professionals in the Energy sector. Since 1976, Petroplan has been here to help people like you make the most of the opportunities available and find the best fit for you as an individual.
Over 10,000 placements in more than 55 countries for over 550 clients across 65 disciplines.
In an industry where skilled and experienced professionals are increasingly sought after resource, we appreciate the true value of what you have to offer. What's more, we understand that different things are important to different people in today's world of work – it's about making exactly the right connections for you as an individual.
Our reputation for contractor and candidate care, understanding what makes you tick, and finding you the best match is second-to-none. We understand the industry inside-out and seek to understand YOU and your motivations in the same way. We take the time to evaluate your individual strengths, understand the most important things to you, and establish exactly what you're looking for from your next role.