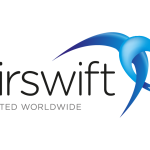 Airswift is seeking a Senior Project Planner to work on a 2 years assignment in Oslo with an EPC O&G Company. 
Duration: 02.10.23 – 30.09.25
Location : Oslo

Projects : Yggdrasil Power from Shore

Employment type: PAYE or Ltd (any Ltd company must be registered in Norway and are subject to approval)
Position overview
The Project Planner will provide a complete project planning and scheduling support service to a project (or sub-project) in line with all corporate processes, procedures, templates and tools as described within the Aker BP BMS. The Project Planner reports to the Project Control Lead within the project and will undertake tasks as directed to fulfil both BU and Asset planning requirements – where no Project Control Lead is in place, then they will report to the Project Manager(s) directly. The Project Planner also has a functional reporting line to the PRO Excellence Project Planning Manager who has personnel responsibility for this role.
Key responsibilities
Responsible for development and management of all planning deliveries to the Project. Provide Schedule Risk modelling support to the Project as required. To ensure the proper application of all Corporate planning function processes and procedures, along with compliance checks of both Internal, Contractor and/or Alliance Partner planning deliverables as appropriate. The Project Planner shall be part of a multidiscipline team, and is expected to actively seek advice and perspectives from colleagues and leaders to develop a robust integrated schedule.  He / she is expected to perform supervision, technical reviews as required and make decisions and recommendations.
Main tasks
Develop and maintain a project specific WBS according to corporate standard WBS methodology for each phase, that properly reflects the project scope, interfaces and execution methodology

Liaise with Estimating and/or Cost Disciplines in order to ensure proper alignment between Cost/Estimate and Schedule

Develop project schedules and set performance baselines according to corporate and project requirements

Build and run schedule risk models and provide schedule risk reports at relevant points in the project or sub-project (at a Decision Gate or as part of a Baseline Schedule Revision exercise for example)

Provide analysis and review of schedules supplied by contractor companies, internal corporate business units and/or alliance partners as appropriate

Monitor, control and report project status at regular intervals throughout the project lifecycle

Highlight potential schedule risks and/or opportunities and recommend mitigating or exploiting actions for each

Provide input to Finance or Asset as part of the business planning process as required

Perform schedule close-out activities according to corporate requirements

Set objectives and goals for his / her area of responsibility in order to contribute to achieving the objectives for the project to which they are assigned

Any other Planning related activities as prescribed by the Project Manager(s), PCL or PSM
Qualification requirements
Education
An engineering qualification to degree level is desirable but not essential

Minimum of 5yrs experience in a similar senior/lead planning position (10yrs if no engineering qualification is possessed)
Experience
Have an in-depth understanding of offshore development project execution methodology and the associated Decision Gate processes

Be an advanced user of Industry Standard planning and scheduling software (Oracle Primavera, Safran etc)

Have experience of building and running risk models using Primavera Risk Analysis, Deltek Acumen or Safran Risk
Personal characteristics
Self-starter with a strong delivery focus, excellent problem solving and analytical skills

Should have a strong team ethic

Be fully open to new ideas and methods of working

Strong and effective communication skills. Willing to receive/give constructive feedback.

Flexible and adaptable to handle changing priorities and new tasks

Open minded team player with ability to influence, share knowledge and interface with a wide range of teams / disciplines / strategic partners

Driving continuous improvement, using Lean methodology, towards providing a best in class planning service

Ability to recognize and solve problems, make decisions and drive progress