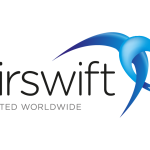 Vacancy Overview
Senior Welding Engineer – Haiden, Norway
Brief Job Overview
 
The Materials Engineering Department has the overall technical responsibility for the materials applied in Client's subsea products and that Client has the necessary materials technology competence

Ensure that all welding work performed on Client's subsea products meets the applicable quality requirements
Key responsibilities and main tasks:
 
Issue and approve procedures, specifications and reports relevant for welding in Client's projects, e.g. umbilical tubes, conductors, end terminations, drums etc. according to applicable standard codes and requirements, like ISO 3834-2 and ISO 14731.

Be updated on welding technology and lead welding development projects.

Reviewal and approval of welding documentation from the Client.

Advisor to sites in Rognan, Futtsu and Charleston.

Reviewal and approval of welding documentation from sub-suppliers

Reviewal customer specifications as part of tenders and project start-up

Technical audits at Client's plant and sub-suppliers

Participate in R/D projects.

Education of Client's personnel and contribute to applicable certification of personnel and organization.
The experience shall include:
Welding Engineer, IWE

Good English knowledge – written and oral

Good communication skills

Min. 5 years' relevant experience
Airswift is an international workforce solutions provider within the energy, process and infrastructure industries. Airswift serves as a strategic partner to our clients, offering a turnkey workforce solution to capture and deliver the top talent needed to complete successful projects by aligning with the unique needs of our clients. With over 800 employees and 6,000 contractors operating in over 50 countries, our geographical reach and pool of talent available is unmatched in the industry.