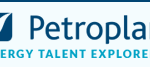 Petroplan
Mission/core purpose of the job The Supply Chain Manager will be an integral part of Oman Executive team with joint responsibility for managing Supply Chain and logistics strategy and operations in order to maximize the process efficiency and productivity through Business Excellence process improvement approach. The SCM Manager will be the link between our team in Oman and its existing and prospective vendors and will drive a consistent approach towards all sourcing, purchasing and tendering activities within the organisation. The role holder will also be responsible for building and developing the supply chain team while working closely with the Group's Supply Chain Department to embed our values of Integrity, Partnership and Excellence.
Strategic & Operational Delivery:
Proactively manage the Purchase to Pay Process
To pro-actively work with the cross-functional teams to identify major procurement opportunities and deliver a series of quick wins that will enhance profitability within the company.
To establish, harmonise and maintain appropriate formalised purchasing policies, compliance and procedures for the company.
To develop a suitable database and protocol for ongoing supplier management including the ongoing creation, rationalisation and management of "preferred suppliers", along with a clear contractor key contract information (E.g. Contract sum, length of term, annual increases, break-clauses etc.)
To effectively engage with departmental budget holders about the value of robust procurement process and ensure adequate internal training, processes are understood.
To introduce a formal ongoing tendering process that will be used from time to time when need be.
To work with the departments and negotiate contractual arrangements with suppliers to ensure excellent service levels is maintained and optimised across all categories of expenditure.
To ensure that contracts are completed for all relevant agreements and that Service Level Agreements have been agreed with the relevant department or budget owner(s)
Ensure all agreements include provisions on Health and Safety issues or policies, ethics and compliance, supplier code of conducts, any relevant our Oman policy and procedures as well as clear penalty payments for noncompliance of service delivery.
To undertake an initial review of the existing procurement process and then implement continuous amendments that ensure that costs are monitored, reviewed, and controlled with the budgetary constraints and in line with our Oman's procedures.
To lead supplier negotiations, recommend supplier selection and implement contracts designed to encourage continual improvement.
To support the company in its endeavours to monitor suppliers' performance in line with KPIs, contractual obligations and service level agreements.
About Petroplan
Petroplan is the trusted, specialist global Talent Solutions partner of choice for employers and professionals in the Energy sector. Since 1976, Petroplan has been here to help people like you make the most of the opportunities available and find the best fit for you as an individual.
Over 10,000 placements in more than 55 countries for over 550 clients across 65 disciplines.
In an industry where skilled and experienced professionals are increasingly sought after resource, we appreciate the true value of what you have to offer. What's more, we understand that different things are important to different people in today's world of work – it's about making exactly the right connections for you as an individual.
Our reputation for contractor and candidate care, understanding what makes you tick, and finding you the best match is second-to-none. We understand the industry inside-out and seek to understand YOU and your motivations in the same way. We take the time to evaluate your individual strengths, understand the most important things to you, and establish exactly what you're looking for from your next role.