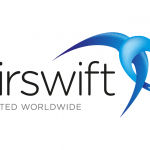 Airswift
Job description
Our major client, in the Oil & Gas industry, is seeking a Water Transfer Operator to work within their facilities located in Pecos, TX for a 12-month assignment.
Job Responsibilities:
Laying and picking up poly line, lay flat hose, running transfer pumps, and essential equipment for water transfer operations.
Loading and unloading pipe, field materials, and equipment onto trailers and trucks for safe transport
Observing machine operations, and gauges, and adjust controls to maintain specified conditions
Setting and servicing pumps and generators at job sites
Following all safety procedures and using proper PPE as required per specific job task
Assist in containment and spill clean ups
Communicating with other workers, using signals, radios, and telephones
Using common hand and power tools, such as hammers, hoists, saws, drills, and wrenches
Driving trucks and other vehicles to transport equipment, personnel and perform job task
Attending and successfully completing training as directed for DOT, OSHA and safety
Required Skills:
High School diploma or GED
Minimum of 3 years of experience
Knowledge of machines and tools, including their designs, uses, repair, and maintenance
Pass the background check and drug screen and MVR screen.
Work Schedule: 5 days a week/ 60 hours