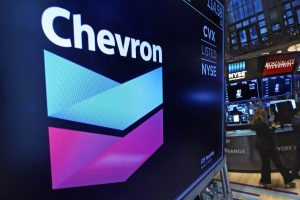 London — Chevron (CVX.N) has launched a sale process for its oil and gas assets in Congo as the U.S. energy giant continues to focus operations on newer and more profitable production, industry sources said.
The Congo assets could fetch up to $1.5 billion, according to two sources close to the process.
Chevron received bids for the assets this week, one source said.
"Chevron does not comment on rumors or speculations about its commercial activity, including potential acquisitions, or divestitures, which is in a constant state of review," the company said in a statement.
It has a 31.5% non-operated stake in the offshore Haute Mer permit blocks and a 31.3% operating interest in the Lianzi Unitization Zone, located in an area shared equally by Angola and Congo.
The company has been selling legacy crude assets in Africa to focus on projects that have lower costs and also generate lower emissions during the production process, including its U.S. onshore production.
Chevron sold oil fields in Nigeria in 2021 and is exploring for new oil and gas resources in Namibia.
Ron Bousso, Sabrina Valle, Editing: Mark Potte – Reuters


This article was originally posted at sweetcrudereports.com