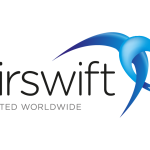 Airswift are partnered with an Energy provider and have a role of Contract Advisor to work for 12 months contract assignment in Perth, WA.
Duties & Responsibilities:
Procurement
Applies Procurement processes in alignment with corporate guidelines to design intent, local operating procedures, and audits.
Develops effective relationships with internal business leaders to understand business requirements, to forecast demand, and to verify established contracts are effective.
Develops collaborative relationships with suppliers to ensure optimum delivery quality and sustained performance in line with business objectives.
Supports Procurement Leadership teams to provide insight into the current activities and initiatives.
Executes against the control framework for master data management; maintain quality and accuracy of information.
Identifies and implements Procurement improvement initiatives
Work collaboratively across Supply Chain (Region, Global and across sub-functions) and operational stakeholders to develop and execute category strategies
Deliver sustainable unit cost reduction through developing and executing category strategies
Ensure category strategy alignment to strategies for categories monitored at a global level
Drive collaboration across the region to identify and execute opportunities to reduce external spend through demand, price and productivity (technology) levers
Sourcing Strategy and Planning
Develops and executes sourcing activities contributing to the Supply Sourcing Plan.
Collects requirements and analyses key data inputs from multiple sources (internal and external) to build robust category and sourcing strategies with a near, mid- and long-term outlook.
Develops category strategies that minimise supply risk to the business, optimise cost and contribute to process automation.
Validates category strategies and contract coverage to support the Business Strategies and budget.
Plans and executes portfolio of sourcing projects enabling category strategies and manage on-time delivery minimising disruption to the business operations.
Executes activities that contribute to the Local Procurement Plan.
Develops sourcing and negotiation strategies using market intelligence and best practice tools such as should cost modelling, e-Auctions, TCO analysis
Negotiates with suppliers & executing tenders of strategic subcategories to reduce total cost to the business
Ensures integration of the category strategy across Supply (Purchasing, inventory and warehousing) to ensure lowest inbound supply chain cost
Tender and Contract Management
Develops, publishes and manages tenders and their commercial evaluation in line with sourcing projects.
Coordinates the technical and any other non-commercial evaluation of tenders prior to negotiation.
Conducts and leads negotiations with suppliers post tender evaluation.
Creates, manages and monitors contracts.
Performs contract variations in line with business requirements.
Develops cost optimisation strategies that deliver cost savings.
Supplier Management
Manages assigned portfolio of suppliers supporting the business ensuring optimal usage.
Performs supplier selection, qualification & on-boarding in line with local requirements and regulation.
Executes supplier performance reviews to track performance with contract and business requirements.
Designs and implements supplier development and recognition programs to maintain effective value-based relationships.
Collaborates with Inventory Analysis and Optimisation to maintain accurate lead times with Suppliers.
Resolves supplier performance issues and escalations.
Skills & Experience:
5 to 10 years of relevant industry experience with a focus on Supply Chain Management or Drilling services such as rigs, cementing, fluids, directional drilling, wireline, completions and/or rental tools.
Proven ability to influence across functions
Competency (commercial, technical) in specified category
Sound understanding of oil gas industry preferred
Contract negotiation experience
Ability to analyze complex business processes, risk factors and control systems
Risk management skills
Experience with ERP systems
Bi-lingual preferred
If you would like to be considered for the position, please apply direct to this advertisement with your CV & contact details, or send the same to noor.amelia@airswift.com 
Thanks!