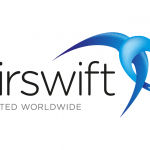 Airswift
Job description
Airswift has been tasked to seek for an IT Technician to join one of our client's FPSO projects on a 1-2 years contract in Singapore. 
Responsibilities:
Experience is 3-5 years
Support the Construction daily request and incident
Prepare equipment on the yard to be transported to the FPSO
Rack and stack equipment on the LP in Ter room
Create as build documentation of various items

Cabinet layout, photo's of TER room etc.

Help out configuring Network FPSO network including connecting to access switches
Help out with Configuring storage on LP
Help out with the collaboration part of the LP
Help out with deployment of desktops and printers
Help out with IT OTP
Requirements:
Minimum academic qualifications – Diploma in an IT or related discipline
Required experience 3-5 years with TCP/IP Networking
Familiar with simple firewall configuration and network maintenance including wireless network
Time-management skills and the ability to establish and meet deadlines
Professional interpersonal skills are essential when communicating with users Experience installing and configuring computer systems and applications
Sound problem solving and critical thinking skills
Please forward your resume and certification to us.  We regret only shortlisted candidates will be notified.
 
By submitting your personal data and/or resume, you consent to the collection, use and disclosure of your personal data by Airswift for the purpose for which it is collected