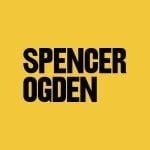 Spencer Ogden
Position: Performance engineer – (M/F)
Service: Engineering and Construction
Reporting authority: Engineering and Construction Manager
Mission: CDI
Remuneration: according to profile
Location: Paris
Starting date: October 2022
MISSIONS & ACTIVITIES
Under the direction of the Head of the Engineering & Construction Department, you will ensure the optimization of the performance of photovoltaic power plants from project development to operation and maintenance, including market consultation and project execution monitoring. You will also ensure the technological watch of photovoltaic solutions in order to optimize the potential of future power plants.
As a Performance Engineer , the missions that will be entrusted to you will consist mainly of:
Technology watch of existing or future solutions on the photovoltaic market
Develop an up-to-date database of technologies
Technical support to Photosol's internal services (development, commercial, financial,…)
Ensure PVsyst simulations and compare technologies (modules, inverters mainly) in order to obtain the best products for all projects in development
Review and revise the deliverables and availability offer of binding plants to suppliers and builders during the construction market consultation
Review and review the outputs and availability offer of engaging plants and technical advisors during project financing
Manage the quality control of solutions (modules, mainly inverters) in the factory with third parties
Manage the performance analysis of solutions (modules, mainly inverters) ( in particular by controlling guarantees in an external laboratory with third parties)
Monitor manufacturers' performance commitments for post-acceptance plants
Participate in the development and installation of electricity storage systems
The development or integration of IT tools for the design office
The position requires a high level of rigour, certain organizational qualities and a proactive approach on the various subjects that can improve the quality and profitability of production plants. The Engineer must be a force proposal.
PROFILES
BAC + 5 in Electrical Engineering or Energy Engineering with ENR specialization, your professional experience of at least 2 years gives you a good mastery of photovoltaic systems, a real know-how in the electrical design of these systems, and allows you to take into consideration the different aspects related to the realization of these technical and financial installations.
You are rigorous and able to carry out several missions at the same time. You have a strong sense of responsibility and enjoy teamwork.
Main skills:
Training in Electrical Engineering
Good mastery of photovoltaic power plant design (engineering, construction, products)
Mastering simulations for storage systems is a plus
Good knowledge of standards and regulations
Experience in carrying out large-scale ground-mounted photovoltaic and shade projects
Mastery of AutoCad and PVSyst software
Mastery of computer tools: Word, Excel, PowerPoint,
Fluent English
Initiative, rigor and organization
Ability to undertake and invest in a human-sized structure,
Analytical and synthesis skills
A general culture of the renewable energy sector