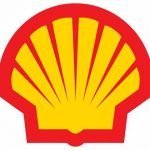 Shell
This role is part of the ITSO LAN/WLAN tower in the ET&P Connectivity Portfolio. The LAN / WLAN team has the accountability for portfolio, design, asset integrity and network engineering for the respective services.  As such, the LAN/WLAN tower is accountable for bringing new services to market in Shell with agility, top-quartile price performance and acting as a credible business partner by integrating the diverse requirements of multiple stakeholders as well as overall Enterprise needs.  The LAN/WLAN team will support projects who deploy, enhance or decommission services and hand over to ET-SOM to operate. 
The purpose of the LAN/WLAN  Design Engineer is [either as an individually or leader of a team] to manage the end-to-end technical delivery of the telecommunications systems required as part of ET&P Connectivity Projects.
The key accountabilities are:
Development of detailed designs for portfolio solutions / services & projects.
Perform network and telecom design assurance on various projects.
Technical Authority for networking projects.
Assurance during transition to operate during execution phase of a project in support of target operating environment.
Accountabilities:
For the services in scope (LAN/WLAN):
Review and approve detailed designs for network and telecom system produced by the telecoms contractor
Deliver and execute the Discipline Controls and Assurance Framework (DCAF) for Telecoms as a Technical Authority (TA) throughout the project phases with assurance of supplier plan and solution designs on robustness of solution from a design, operability and maintainability perspective
Specify the communication network required for transfer of process data to the office network and public domain taking into consideration alternatives like satellite communication, fibre optic, local communication network systems or dedicated radio communication system
Deliver and execute the project control documentation for networking and field telecoms with assurance of the supplier plan and solution designs from an operability, affordability and maintainability perspective
Review and approve detailed designs for network projects 
Document the architecture via network and communication systems drawings
Integrate engineering standards and practices into the design and contribute to the development and/or revision of standards and practices
Specify Acceptance Test and Acceptance Criteria to ensure supplier deliverables are in line with business requirements
Engage with operate teams to ensure handover ownership is defined at early phase of projects and ensure designs are supportable by the operate team
Contribute to the annual performance goals and personal development plan cycle
Qualifications
12-16 leading and executing Telecoms project delivery, Telecoms operations, or IT consultancy assignments to design, develop and deliver viable network and telecom solutions, preferably in Oil and Gas preferred.
Bachelor degree in Electrical Engineering, Computer Science, Telecommunications or equivalent work experience
Good understanding of OSI Model, TCP/IP protocol suite (IP, ARP, ICMP, TCP, UDP, SMTP, FTP, TFTP)
Knowledge of Layer-2 Switching, VLAN's and Access-list
Knowledge of Multi-Protocol Label Switching (MPLS), Voice over IP (VoIP)
IP addressing and subnetting and routing concepts
Switches: basic configuration and VLAN setup on Cisco switches
Router: basic configuration and monitoring of Cisco routers including VLAN's
Telecoms Industry knowledge with extensive experience in Networks and Telecommunications, Testing and Commissioning
Knowledge of environmental and electrical safety in hazardous (IEC EX) that impact design of telecoms systems used in process plants; Upstream / Downstream IT infrastructure and telecom solutions e.g. Process Control/SCADA, Safety Critical Elements
Consistently delivered results in a matrix, global virtualized organization
Experience in negotiation skills
Excellent communication skills, oral and written
Proven experience in stakeholder and relationship management including external vendors 
Ability to translate technical requirements and specifications into easily understood business concepts and vice versa
Proven Stakeholder management and Communication skills.