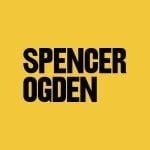 Spencer Ogden
One of Spencer Ogden's premiere clients is in search of a Contracts Manager experienced within the Chemical/Industrial gas industry.
Please see below details regarding the opportunity:
Examining the works program prepared by EPC contractor to ensure that the work can reasonably be completed within contract period barring unforeseen circumstances but in so doing shall not be construed to have assumed responsibility for contractor's work performance.
Ensure that the material , contents , legal , commercial issues and material potential risk are brought to the attention of relevant teams for approval
Informing stakeholders of contractual obligations, managing and following up on contract procedures and cost control systems (bank guarantees, claims, back charges)
Oversee the preparation and monitoring of project cost budget, cash-flow cash-flow for project, track changes in design/construction work and adjust budget projections accordingly
Assess EPC contractor's performance & closure of contract with checklist,handover documents,training to operation teams
Futher details will be provided upon receival of resume.