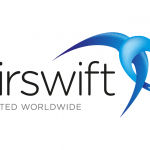 Airswift
Job description
Our client, a major O&G company, is seeking a Regulatory Coordinator to work in Calgary, AB for a 6-months contract.
Responsibilities:
Monitor various regulatory websites and other tools for regulatory change

Partner with teams to assess the impacts of regulatory change and develop plans to ensure compliance with change.

Develop regulatory bulletins to communicate regulatory information to the broader organization.

Support various regulator databases (DDS, KERMIT, etc.) and maintain accounts, make changes to accounts/access, etc.

Monitor regulator inspections and distribute to Operations teams.

Work with Operations teams on any inspection follow-up and update regulator inspection database as needed.

Prepare and support the preparation of applications to the regulator for project development

Research regulations and provide guidance to teams on various regulatory issues (both surface and subsurface)

Write briefing notes on various regulatory topics

Coordinate and support submission of feedback to regulators on proposed regulatory change.

Work with internal teams and external regulatory agencies to solve complex technical and challenging issues.

Establish positive working relationships with internal staff and external regulators.



 
Qualification:
5 to 7 years of experience in the oil and gas industry

Demonstrated experience working with oil and gas regulations in Alberta and British Columbia

Ability to interface and work with all levels of the organization.

Overall understanding of the oil and gas industry and how regulatory requirements impact business decisions.

Excellent analytical and problem-solving skills.

Excellent interpersonal, verbal, and written communication skills

Ability to consistently display a high level of personal integrity and self-discipline which builds trust and confidence.
Work Schedule: 5/40 (Mon-Fri)