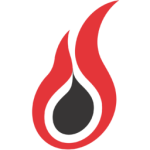 <!–

–>

Reservoir Engineering position responsible for maximizing value of company assets through reserve and production growth. Duties include technical evaluation of prospects and producing properties, well and reservoir surveillance functions, and economic evaluations at a project level. Must be self-motivated and able to work individually as well as within an integrated team environment. Conduct reservoir engineering evaluations on selected properties to evaluate their potential, predict reservoir performance, optimize future depletion and development plans utilizing reservoir modeling. Such evaluations may include pressure and rate transient analysis, decline curve analysis, nodal analysis, material balance calculations, integrating data available from all disciplines to perform well and reservoir modeling, EOR studies and economic analysis.
Job Description
Job Requirements
<!–

–>
BS in Engineering is required, preferably Petroleum.
5+ yrs experience as a reservoir engineer with oil field related projects preferred.
Must have strong technical background in reservoir engineering including three phase fluid flow concepts, phase behavior and reservoir simulation. Ability to integrate data from all disciplines including geology, petrophysics and geophysics.
Should be able to carry out daily job functions such as decline curve analysis, material balance, volumetrics, pressure transient analysis, nodal analysis with little supervision.
Develop and make presentations to senior management as required.
Ability to work with multi-functional teams and prioritize projects.
Must have good interpersonal skills. 
Position will be filled at a level commensurate with experience.
EOG Resources is an Equal Opportunity/Affirmative Action Employer including Veterans and Disabled.